Top Stories

Federal Infrastructure Minister Anthony Albanese says the coalition should reveal all about its dealing with Peter Slipper's former adviser James Ashby. Read more
SBS Radio News
Factbox: Carbon taxes around the world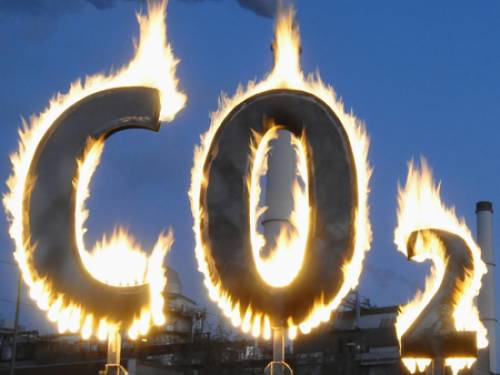 How do carbon taxes work, and which countries have already introduced them? Check our quick guide.

As debate intensifies over the federal government's carbon scheme, SBS looks at how carbon taxes work and which countries have introduced them.
What is a carbon tax and why is it being proposed?

The government plans to tax the carbon pollution caused by the burning of fossil fuels, including coal and petroleum. A carbon tax puts a price on the carbon released when fossil fuels are burned. It is designed to include in the price of fossil fuel use the cost of the environmental damage it causes.

By increasing the price of using fossil fuels, supporters of a carbon tax argue it will create incentives to develop and use technologies that reduce carbon emissions, including fuel-efficient cars and renewable energy sources. Supporters say that taxing carbon will make individuals take into account the price of using fossil fuels in their personal decisions, including the cars they buy and the appliances they use.

For emitters, using carbon-based fuels would eventually cost more than reducing their use of fossil fuels.

How does a carbon tax work?

With a carbon price, the government taxes each tonne of carbon pollution released when fossil fuels are burned. The carbon price is a tax rate set by the government.

The Gillard government has not announced the price it will set on carbon pollution. However it has said the price will be fixed for a period of three to five years.

The tax will include the stationary energy sector, the transport sector, and the industrial processes sector. Agriculture will not be included in the scheme.

How is it different to an emissions trading system?

The federal government plans to move to an emissions trading system three to five years after a carbon tax is introduced.

Emissions trading is different to a carbon tax. In an emissions trading system, a central authority sets a cap on how much a pollutant such as CO2 may be emitted. The cap is allocated to companies in the form of emissions permits, which give them the right to emit a certain amount of the pollutant. Firms are required to hold a number of permits equivalent to their emissions.

The total number of permits issued to all companies cannot exceed the emissions cap, limiting total emissions to that level. Firms that need to increase their emission permits must buy them from companies that require fewer permits. This means permit buyers are paying a charge for polluting more, while sellers are being rewarded for reducing emissions.

Which other countries have a carbon tax?

Finland: introduced the world's first carbon tax in 1990. Initially the tax exempted few industries and fuels.

In 2010 Finland's price on carbon was €20 per tonne of CO2. Natural gas has a reduced tax rate, while peat was exempted between 2005-2010.

Taxation of liquid fuels and coal takes account of both their energy content and carbon dioxide emissions, and also emissions into the local environment that have adverse health effects.

The Netherlands: the Netherlands levies a general fuel tax on all fossil fuels. Fuels used as raw materials are not subject to the tax. Tax rates are based on both the energy and carbon contents of fuels.

Sweden: in 1991 Sweden enacted a carbon tax.

With Sweden raising prices on fossil fuels since enacting the carbon tax, it cut its carbon pollution by 9 per cent between 1990 and 2006.

India: a levy on coal producers was introduced in 2010. India expected to raise $535 million from the tax, the first measure used by the subcontinent to reduce companies' use of fossil fuels.

Norway: in 1991 Norway introduced a tax on carbon. However its carbon emissions increased by 43m per cent per capita between 1991 and 2008.

Denmark: enacted in 1992, Denmark's carbon tax applies to all energy users, which includes the industrial sector. But industrial companies are taxed differently depending on the process the energy is used for, and whether or not the company has entered into a voluntary agreement to apply energy efficiency measures.

Denmark's per capita carbon dioxide emissions were nearly 15% lower in 2005 than in 1990.

Switzerland: a carbon incentive tax was introduced in Switzerland in 2008. It includes all fossil fuels, unless they are used for energy. Swiss companies can be exempt from the tax if they participate in the country's emissions trading system.

Overall, greenhouse gas emissions in Switzerland remained stable between 1990 and 2007.

Ireland: a tax on oil and gas came into effect in 2010. It was estimated to add around €43 to filling a 1000 litre oil tank and €41 to the average annual gas bill.

Costa Rica: in 1997 Costa Rica enacted a tax on carbon pollution, set at 3.5 per cent of the market value of fossil fuels. The revenue raised from this goes into a national forest fund which pays indigenous communities for protecting the forests around them.
Quebec, Boulder - The Canadian province of Quebec, and the US city of Boulder have also implemented carbon taxes.